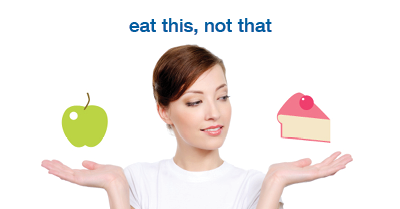 The foods you choose to eat can not only affect your overall well-being, they can also contribute to a healthy, or unhealthy, smile. At my dental office in Bakersfield, we're focused on ensuring that both your smile and your body are healthy, strong, and in the best shape possible. That's why we encourage our patients to follow a well-balanced diet that's good for both your well being and your smile.
Eat This
The best food choices for your grin are often the same ones that are good for your body. You should also look for selections that are high in calcium and phosphorus. Calcium and phosphorus can help protect tooth enamel since both of these nutrients aid in the remineralization process, which makes teeth stronger. Remineralization occurs when minerals that were removed by acids found in food are redeposited onto the tooth enamel.
Some of the foods that have these beneficial qualities include:
Cheese
Chicken or other lean meats
Nuts
Milk
Other foods that are favorites of your Bakersfield dentist include crunchy fruits and veggies. With their high water content, snacks such as apples, pears, and celery not only dilute sugars in the mouth, they increase the flow of saliva. Saliva helps to wash particles and bacteria away from teeth and can also decrease acidity, which could harm teeth and lead to cavities.
Don't Eat That
Now that we've covered some smile-friendly foods, it's important that you know what to avoid. Some poor choices, for both your overall health and your mouth health, include
Candy
Cookies
Bread
French Fries
Dried Fruit
What makes these foods dangerous to your teeth and mouth is that they contain a lot of sugar and they tend to stick on teeth, making the sugar linger around longer and increasing the chance for decay. Enjoy these in moderation and swish with water when you're finished.
When to Eat
Not only can what you choose to eat affect the health of your teeth and gums, how often you eat can play a large role in the difference between a healthy mouth and not-so-healthy mouth.  By limiting the amount of snacking you do throughout the day, you can help keep dangerous bacteria away. Since more saliva is released during a meal than during snack sessions, bacteria has a lower chance of sticking around and causing damage. If you must snack throughout the day, make wise choices like fruits, veggies, or cheese.
Even if you make good food choices for you body and mouth, keeping up with regular appointments at my Bakersfield dental office is still really important. At these visits we're able to thoroughly exam your mouth to monitor any potential trouble spots and treat any issues that we may find. If it's been awhile since you've stopped in for a visit, give us a call to schedule your appointment today.
Serving patients in Bakersfield, Shafter, and Tehachapi.