General / Preventive Dentistry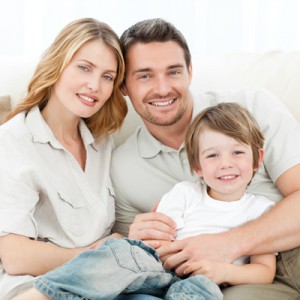 A Preventive Approach to Routine Family Dental Care
Dr. Tangeman focuses on comprehensive dental screenings and preventive care for all his patients. Our practice believes that this helps us keep dental treatments as reasonably priced and minimal as possible, since treatment needs can be reduced altogether through comprehensive, preventive care. We take advantage of low-cost preventive treatments that preserve enamel, strengthen teeth, and identify needs before they become a serious problem.
Comprehensive Exams
Your new patient and routine exams address all aspects of your smile. Assessing your occlusion and jaw function, performing gum disease screenings, diagnosing your dental needs, and discovering tissue relationships throughout the head and neck are all a part of the comprehensive exams done by Dr. Tangeman. His main goal during these exams is to focus on early detection of any issues that could cause problems in the future.
Oral Cancer Screenings
Oral cancer is becoming more predominant among the younger population. Risk factors like tobacco and alcohol use increase a person's risk of developing oral cancer. Bi-annual oral cancer screenings help identify areas of precancerous tissue while they are as small as possible, promising more effective treatment approaches. In addition to standard clinical cancer screenings, we also provide advanced VELscope fluorescence visualization that identifies pathological tissues that might otherwise be missed by the naked eye.
Digital / Panoramic X-Rays
High-definition digital x-rays allow us to better share information with our patients during the treatment planning process. We provide full mouth series and bitewing series in digital format. An on-site panoramic machine allows us to assess jaw formation, tooth development, and the anatomy of the skull every 3-5 years or as needed.
Intra-oral Cameras
Don't you wish you could see exactly what the dentist sees? Now you can! We have an intra-oral camera in our practice to share visual information with our patients. Now you won't have to wonder what something in the back of your mouth looks like…you'll be able to have an up-close, detailed view, thanks to our intra-oral imaging equipment.
Hygiene
Regular prophylactic cleanings remove calcified and loose bacteria from the surfaces of your teeth and below the gumlines. Our hygienists use magnetostrictive ultrasonic instruments that allow for gentle, yet thorough removal of debris and tartar. We recommend routine cleanings twice a year for most patients, but our patients that have a history of gum disease may need to be seen more often for maintenance.
Perio Therapy
Managing gum disease is key to maintaining a lifelong smile. In addition to periodontal therapies like deep cleanings and maintenance cleanings, we also provide Arestin treatments. Arestin is a locally placed capsule that releases antibiotics into the direct location of aggressive areas of infection. These combinations of therapy allow us to help patients manage their gum disease, halting aggressive bone loss and infection.
Fluoride Treatments
Topical fluoride treatments help restore essential minerals into the surface of your teeth, and discourage the development of decalcification or tooth decay. We perform fluoride treatments at every child's visit and once each year for our adult patients.
Mouth Guards (Sports and Night Guards/Bruxism)
One of the best ways to prevent tooth wear and injury is by wearing a customized mouth guard that stays securely in place and provides a comfortable fit during your activity. Nighttime grinders will find that a guard prevents aggressive wear, as well as helps deter jaw and muscle pain. Athletes that wear professionally made guards will find they are more comfortable and easier to wear during their activity. Sports guards not only prevent tooth injuries, but also lessen the impact of concussions.
Anesthesia
Dr. Tangeman prides himself in providing very gentle dental care. Our patients find that they rarely need to request any additional relaxation aids, but to those that do, we offer Nitrous Oxide during routine dental procedures as needed.
Emergency Care
Dental emergencies occur when you least expect them, and often at the most inconvenient times. We have time allotted each day to work in patients that are experiencing a dental emergency, and are also available for existing patients to contact us after hours if needed. We want our patients to be free of discomfort as soon as possible, and will always put our patients' interests first.